For some women with stress incontinence (leaking when coughing or jumping), the surgical insertion of a urethral sling can help support the urethra (the tube that connects the bladder to the outside of the body). The surgeon makes a small incision under the urethra through the vagina and two small incisions in the lower abdomen, to insert a strip of synthetic mesh under the urethra to support it. Gradually, your body's own tissues grow through the mesh to hold it in place.
Continue Learning about Urinary Incontinence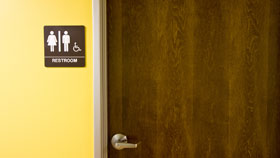 Urinary incontinence (UI) is the accidental release of urine, which can affect both men and women. Symptoms of UI may differ from person to person and the treatment options range from medications to surgery. Learn more from our ex...
perts about UI.
More