Previous surgeries do affect incontinence. Hysterectomy and prostate surgery may play a role; changed bowel habits may as well. If you're constipated, for example, then the stool is going to occupy space, and it's going to affect your bladder function. Sometimes getting on top of a bowel regimen improves bladder function as well.

Continue Learning about Urinary Incontinence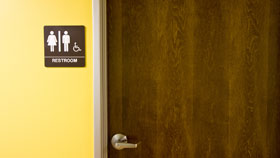 Urinary incontinence (UI) is the accidental release of urine, which can affect both men and women. Symptoms of UI may differ from person to person and the treatment options range from medications to surgery. Learn more from our ex...
perts about UI.
More