Incontinence is costly. Americans spend about $19.5 billion coping with urinary incontinence per year, and an additional $12.6 billion on urinary urgency and frequency. Of that total, most goes toward managing the condition or its complications rather than toward diagnosis and treatment. If you are coping with incontinence, you understand all too well the high cost of pads and special absorbent clothing. Add to this the cost of treatment, lost work time, and the emotional toll this condition extracts, and the price is high indeed.
Continue Learning about Urinary Incontinence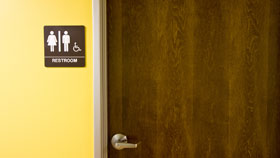 Urinary incontinence (UI) is the accidental release of urine, which can affect both men and women. Symptoms of UI may differ from person to person and the treatment options range from medications to surgery. Learn more from our ex...
perts about UI.
More