Other illnesses are usually the cause for urinary incontinence. Urinary tract infections, for example, can aggravate the bladder and trigger an accident. Multiple sclerosis and Parkinson's can cause urinary incontinence as nerve signals that control the bladder can be disrupted. In other cases, the medications or treatments of an illness can cause urinary incontinence. Surgery or radiation treatments for prostate cancer, for example, can sometimes lead to incontinence.
Continue Learning about Urinary Incontinence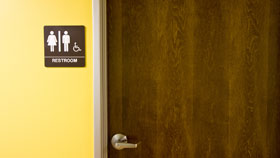 Urinary incontinence (UI) is the accidental release of urine, which can affect both men and women. Symptoms of UI may differ from person to person and the treatment options range from medications to surgery. Learn more from our ex...
perts about UI.
More