How do I know if I have incontinence?
Incontinence is the involuntary leakage of urine from the bladder, which can affect both men and women in any age group, but is more common in women and the elderly. As the population ages, the number of people suffering bladder control problems is increasing. The costs of this problem are personal, physical and financial, and many with incontinence suffer social embarrassment, isolation, ill health and even depression.
The symptoms of urinary incontinence may resemble other conditions or medical problems. Always consult your physician for a diagnosis.
Continue Learning about Urinary Incontinence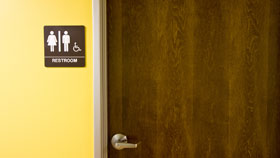 Urinary incontinence (UI) is the accidental release of urine, which can affect both men and women. Symptoms of UI may differ from person to person and the treatment options range from medications to surgery. Learn more from our ex...
perts about UI.
More