Urinary incontinence is often diagnosed by reviewing your history. Your doctor may ask you to keep a journal of your urination for a few days prior to your appointment, which can include such information as how much you drank, when and how much you urinated, and how often you were unable to make it to the bathroom in time. Your doctor may also test your blood and urine for other underlying causes of the incontinence. Additional tests may be used if more information is needed.
Doctors diagnose urinary incontinence beginning with a history and a physical exam. They also do a urinalysis to check for infection. When you have an infection, bacteria can cause damage to the lining of the bladder and urethra, which causes irritation - the urge to go. If you have the urge to go, it may not be overactive bladder at all, but rather an infection that has not been diagnosed and can be treated with antibiotics. Depending on the results of the first examination and urinalysis, your doctor may perform further tests.
To know if you have a problem with urinary incontinence, ask yourself these questions and see if you answer yes to any of them:
• Does your bladder rule your life?
• Do you know the location of a bathroom everywhere you go
(especially shopping)?
• When you're somewhere new, do you scout out the bathrooms as
quickly as possible?
• Do you avoid long trips because you might be too far from a restroom?
• Do you leak when you laugh, cough, sneeze, lift, or hear running
water?
• Do you have trouble making it to the bathroom?
• Do you run to the bathroom several times an hour?
• Do you have sudden, uncontrollable urges to use a bathroom?
• Do you wake up often during the night?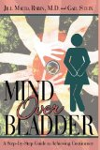 Continue Learning about Urinary Incontinence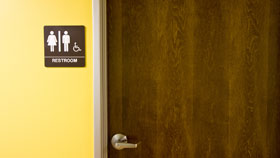 Urinary incontinence (UI) is the accidental release of urine, which can affect both men and women. Symptoms of UI may differ from person to person and the treatment options range from medications to surgery. Learn more from our ex...
perts about UI.
More