Functional urinary incontinence from depression or a similar emotional issue is rare, but it does happen. In such cases, the person does not want to go to the bathroom as a result. This is a form of functional incontinence, but you may also hear it called psychogenic incontinence. Therapy and medications may help treat this form of functional incontinence.
Continue Learning about Urinary Incontinence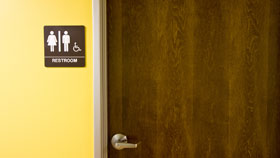 Urinary incontinence (UI) is the accidental release of urine, which can affect both men and women. Symptoms of UI may differ from person to person and the treatment options range from medications to surgery. Learn more from our ex...
perts about UI.
More