The most common fluids that can cause problems with urinary incontinence are caffeinated drinks and carbonated drinks. Both of these fluids can cause a significant amount of bladder urgency, bladder frequency, and bladder spasms.
If you are incontinent, you may be tempted to stay away from all liquids to avoid accidents. However, you run the risk of dehydration, which can actually make incontinence worse. There are some liquids, though, that you still may want to stay away from. Alcohol, carbonated drinks, tea, and coffee all can act as diuretics, prompting the need to urinate. In addition, sugary and citrusy drinks can aggravate the bladder, causing urinary incontinence, so avoid those as well.
Continue Learning about Urinary Incontinence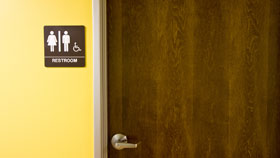 Urinary incontinence (UI) is the accidental release of urine, which can affect both men and women. Symptoms of UI may differ from person to person and the treatment options range from medications to surgery. Learn more from our ex...
perts about UI.
More