There are a number of facts you should know about stress incontinence:
• Forty to fifty percent of women with incontinence problems suffer from
stress incontinence.
• Stress incontinence is caused by weakness of the pelvic muscles, the
connective tissues, and/or nerves controlling the pelvic floor or the
urethral sphincter. Leakage of urine occurs when abdominal pressure is
increased by activities such as coughing, jumping, and laughing and/or
when the urethra must close but doesn't.
• Noninvasive, risk-free exercises can help reduce the severity of leakage
in the majority of women who suffer from stress incontinence.
• Medication is not a preferred method of treatment.
• A wide range of surgical procedures are available to treat stress
incontinence.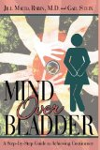 Continue Learning about Urinary Incontinence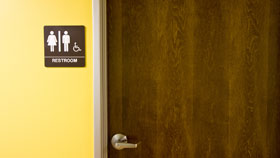 Urinary incontinence (UI) is the accidental release of urine, which can affect both men and women. Symptoms of UI may differ from person to person and the treatment options range from medications to surgery. Learn more from our ex...
perts about UI.
More