You should relax if you have urge incontinence:
• Relaxing lessens the strong urge to void immediately, permitting you to
take control.
• Relaxing allows you to concentrate on other activities, enabling you to
wait longer before voiding.
• If possible, sit for a moment until the spasm passes. The upward
pressure from the chair on your pelvic muscles may help quiet your
bladder temporarily, just long enough to buy you that extra minute or
two you need to calmly walk to the bathroom.
You should not rush if you have urge incontinence:
• Rushing stimulates your bladder and makes you more acutely aware of
just how full it is. This increases your urge to void.
• Rushing can make your bladder contract more forcefully and makes it
more difficult to hold back urine leakage.
• Rushing exerts more downward pressure on your bladder, thereby
pushing out urine.
• Rushing makes you lose your ability to focus on controlling the urge.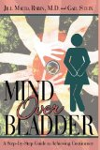 Continue Learning about Urinary Incontinence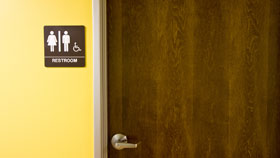 Urinary incontinence (UI) is the accidental release of urine, which can affect both men and women. Symptoms of UI may differ from person to person and the treatment options range from medications to surgery. Learn more from our ex...
perts about UI.
More