In both men and women, it is possible for constipation to lead to overflow incontinence. The rectum must become filled enough to create pressure on the bladder and the urethra. If this happens, overflow urinary incontinence may be the end result as the pressure continues to increase until urine dribbles out.
Continue Learning about Urinary Incontinence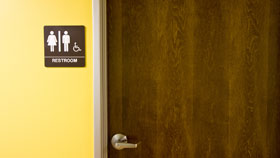 Urinary incontinence (UI) is the accidental release of urine, which can affect both men and women. Symptoms of UI may differ from person to person and the treatment options range from medications to surgery. Learn more from our ex...
perts about UI.
More