Total incontinence may be caused by the following:
• A bladder fistula. If a hole exists in the walls between the bladder and
the vagina, for example, urine can leak from the bladder into the vagina
and exit the body from the vagina. This is one type of fistula. There are
many, and they are classified according to location.
• An injury to the urethra. The urethra can be injured as a result of an
accident or surgery.
• An ectopic ureter. An ectopic ureter occurs when the ureters enter the
bladder too close to the urethra or when the ureters empty directly into
the urethra or the vagina, resulting in urine leakage.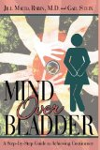 Continue Learning about Urinary Incontinence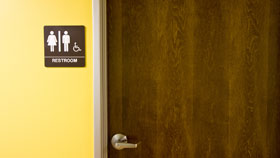 Urinary incontinence (UI) is the accidental release of urine, which can affect both men and women. Symptoms of UI may differ from person to person and the treatment options range from medications to surgery. Learn more from our ex...
perts about UI.
More