Urinary incontinence (the involuntary leakage of urine) often puts a damper on sexual function in both men and women. For women, incontinence may lower libido, interfere with orgasm, and contribute to pain during sex. Leaking urine during intercourse, either at penetration or during orgasm (so-called coital incontinence) affects up to about a quarter of women with incontinence, according to some estimates. But many women don't seek help for this problem, possibly because they don't believe the problem is abnormal or they aren't confident that treatment will help. However, pelvic floor muscle training, as well as surgical and medical therapies, can help -- and the same is true for men with this problem, which is particularly common following prostate surgery.
Continue Learning about Urinary Incontinence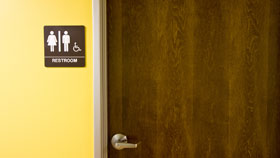 Urinary incontinence (UI) is the accidental release of urine, which can affect both men and women. Symptoms of UI may differ from person to person and the treatment options range from medications to surgery. Learn more from our ex...
perts about UI.
More