High-impact exercises (such as jumping jacks) or specific maneuvers (such as a golf swing) can elicit leakage if you have stress incontinence (leaking when coughing or jumping), but don't let fear of leaks keep you from being physically active. In the Nurses' Health Study, middle-aged women who were most physically active were the least likely to develop incontinence.
Continue Learning about Urinary Incontinence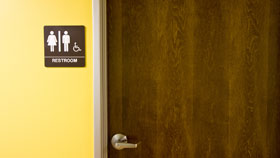 Urinary incontinence (UI) is the accidental release of urine, which can affect both men and women. Symptoms of UI may differ from person to person and the treatment options range from medications to surgery. Learn more from our ex...
perts about UI.
More