Cholinergics such as bethanechol (Duvoid, Urecholine) strengthen the contractions of the bladder muscle and may be prescribed to men and women who have overflow incontinence due to urinary retention because of a weak bladder muscle (not a blockage). Side effects can include shortness of breath, blurry vision, sweating, and dizziness.
Continue Learning about Urinary Incontinence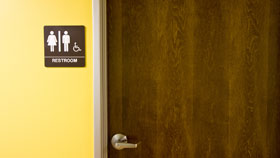 Urinary incontinence (UI) is the accidental release of urine, which can affect both men and women. Symptoms of UI may differ from person to person and the treatment options range from medications to surgery. Learn more from our ex...
perts about UI.
More