Watch as obstetrician and gynecologist Dr. Evelyn Minaya discusses whether drinking less fluid can help if you are suffering symptoms of urinary incontinence.


Drinking fewer fluids and making yourself chronically dehydrated to help control overactive bladder isn't a healthy option. Something more helpful might be adjusting the timing of when you drink (such as earlier in the day instead of later and definitely not right before bed) and avoiding drinks like citrus juices, alcohol and coffee that are known to worsen overactive bladder.
Wouldn't you bet me a package of adult diapers that limiting your intake of fluids would help reduce incontinence? Well, you'd be wrong, and I'd be going home with a product I no longer need. But you could argue that if you reduce the amount of beverages you consume daily that your kidneys would produce less urine. You'd be correct in that respect. What you'd be overlooking, however, is that when you don't drink enough, your urine becomes highly concentrated. It turns a deep, dark yellow, smells a lot and at that point becomes a bladder irritant. This can cause more frequent urination and bladder infections. Keeping your body properly hydrated will also help prevent constipation, another cause of incontinence. Fluid restriction as a means of curbing incontinence is considered only for patients with abnormally high fluid intake.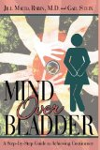 For some people, eliminating excess fluid intake is all it takes to bring urinary incontinence under control. For example, in a British study, reducing fluid intake by 25 percent—enjoying usual beverages, but pouring each cup or glass only three-quarters full—significantly reduced overactive bladder symptoms and nocturia. Or you can use the following fluid-management technique along with your bladder-training program or other treatments. Normal fluid intake is 48 to 64 oz each day—this includes all fluids out of a glass or mug.
Review your bladder diary to see how much fluid you're drinking each day. Once your physician reviews this information, he or she may suggest changes in the amount of fluid you consume. If your urine output is much higher than 48 ounces, you may be drinking too much fluid. This isn't necessarily unhealthy, but it forces your bladder to handle more urine and may invite or aggravate incontinence. Cutting back may be helpful.
On the other hand, if your output is much lower than 30 to 40 ounces, it can increase your risk for urinary tract infection or kidney stones and, in some people, create a frequent urge to urinate because the concentrated urine irritates the bladder lining. Unless you engage in strenuous exercise or have a medical condition (such as a propensity toward forming kidney stones) that requires more fluid consumption, you can try these guidelines to improve your symptoms:
Aim for no more than six to eight cups of fluid (from all sources) each day.
Don't drink more than 8 ounces at a time.
Don't guzzle. The faster your bladder fills, the more likely you are to feel urgency.
Minimize caffeinated and carbonated drinks.
Decrease or eliminate alcohol consumption.
If you are thirsty because it is hot or you have exercised, don't hesitate to drink water
Continue Learning about Urinary Incontinence Treatment