Yes they can. Kegel exercises developed by Dr. Andrew Kegel help to strengthen the muscles of the pelvic floor. These are the muscles that help control the flow of urine and when it's released and are also involved in sexual intercourse and bowel movements. By strengthening these muscles using Kegel exercises you can strengthen the sphincter which prevents urine from being released, which in turn will improve bladder control.
Kegel exercises may improve overactive bladder symptoms in men and women. These exercises require repeated contractions that strengthen pelvic muscles. The pelvic muscles help the bladder hold urine. Kegel exercises are helpful for stress incontinence. With this condition, urine leaks due to movement or pressure. Kegel exercises may also improve urgency, which is a sudden and strong need to urinate. These exercises may be more effective when combined with medications. Regular bladder training exercises can help improve, regain, or maintain bladder and bowel control.
Your pelvic floor muscles are responsible for contracting at the right time so that you can hold in your urine and for relaxing at the right time so that you can urinate. So, as you can see, keeping them healthy is essential for maintaining continence.
Do keep your pelvic floor muscles in excellent shape by doing Kegel exercises. Good pelvic floor muscle tone helps prevent incontinence. As women age and move toward and experience menopause, their estrogen level drops, thus weakening their pelvic floor muscles. This makes remaining continent problematic for some, so doing Kegels is the way to go!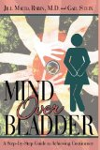 While it may seem like you have less bladder control than a week-old puppy, there are things you can do to slow down this trickle effect. If you're having incontinence during or right after pregnancy, Kegel exercises (that is, exercises that strengthen your pelvic muscles) can work. But often you have to do them the right way. Tighten your butt muscles up towards your belly button and hold for as long as you can (for added effect, put some Ludacris on in the background). What you're really doing is tightening the muscles of the pelvic floor. Repeat until you cannot take the pain anymore (around 10 times).

If your youngest kid just joined Medicare, you'll often need more than exercises; you'll need an aggressive solution for urinary incontinence-like collagen injections or surgery to re-suspend your bladder. As women age and their estrogen levels decline, the bladder neck falls beneath the support muscles of the pelvis and loses the angle that helps prevent your bladder from running like an open faucet.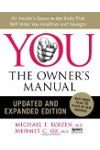 Kegel exercises can help about 65% of women who suffer from stress urinary incontinence (SUI). A Kegel exercise is when a woman contracts her pelvic floor to stop her urine stream. Once someone is able to identify the correct vaginal muscles then she should practice these exercises 50-60 times a day while not urinating. SUI is one of the more common causes of incontinence in women and it is caused by a laxity in the pelvic connective tissue that supports the urethra and the bladder. The symptoms of SUI are loss of urine with coughing, laughing, exercise or other physical activities.