In order to get an uncontaminated specimen, your doctor may ask you to provide a "midstream" urine sample. Here's what you'll have to do:
1. Spread your labia (the lips of your vagina) with your fingers.
2. Use the moist towelette that is provided and carefully wipe from front
to back.
3. Start to urinate in the toilet.
4. Once you've released urine for a second or two, don't stop, and place
the cup underneath you to catch the midstream flow.
5. Remove the cup and finish voiding into the toilet.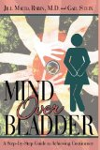 Continue Learning about Urinalysis