Whether or not you need to talk to your doctor about your ulcer symptoms depends on the kind of ulcer you think you have, as well as the severity of the pain you are experiencing. If your ulcer symptoms are interfering with your life, it is a good idea to ask your doctor about them. Often, you can treat canker sores (aphthous ulcers) and early stage bed sores (decubitus ulcers) at home. However, it never hurts to ask your doctor for advice. If you are experiencing ulcer symptoms inside your body, such as a peptic ulcer in the digestive tract, you should talk to your doctor. Medicine from the drug store might help you feel better, but it will not address the problem on a long-term basis. An untreated peptic ulcer may cause infection, internal bleeding, or even a build-up of scar tissue in your digestive tract that can impede the flow of food through your body.
Continue Learning about Ulcers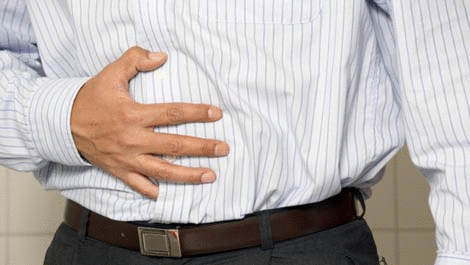 Ulcers are caused by too much acid in the stomach, and the reasons for excess acid is usually a bacterial infection or prolonged use of NSAID painkillers like aspirin, ibuprofen, or naproxen. Smoking can also be a culprit. Ulcers ...
cause pain, most often when the stomach is empty or at night. The pain can in the chest, as low as the navel, or as high as the breastbone. Modern treatment is with medicine to kill bacterial infection and to block, suppress, or neutralize excess acid.
More