Some pain relievers, particularly nonsteroidal anti-inflammatory drugs (NSAIDs) like aspirin and ibuprofen, work by inhibiting prostaglandin production. Prostaglandins are chemicals that protect your digestive tract from acid. Prostaglandins also are responsible for pain, fever and inflammation. Because NSAIDs decrease the amount of prostaglandins that protect areas of your digestive tract, overuse can lead to ulcers and GI bleeding. This is why your doctor might hesitate to recommend NSAIDs for long-term use.


Continue Learning about Ulcers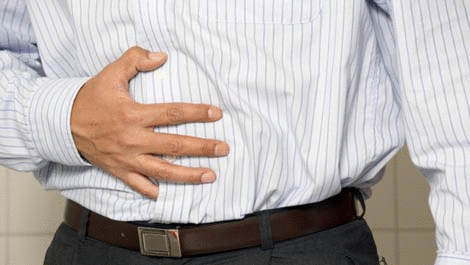 Ulcers are caused by too much acid in the stomach, and the reasons for excess acid is usually a bacterial infection or prolonged use of NSAID painkillers like aspirin, ibuprofen, or naproxen. Smoking can also be a culprit. Ulcers ...
cause pain, most often when the stomach is empty or at night. The pain can in the chest, as low as the navel, or as high as the breastbone. Modern treatment is with medicine to kill bacterial infection and to block, suppress, or neutralize excess acid.
More