In very rare cases, severe ulcers can be caused by multiple endocrine neoplasia type 1 (MEN1). MEN1 is an inherited genetic condition occurring in about 0.02 percent of the population. MEN1 can cause the pancreas gland, as opposed to just the pancreas, to produce too much gastrin hormone, causing the stomach to secrete excess acid, forming ulcers. A gastrinoma is a tumor of the stomach's acid producing cells that increases acid output. About one in three MEN1 patients has these gastrin-releasing tumors. The illness associated with gastrinomas is sometimes called Zollinger-Ellison syndrome (ZES). A combination of MRI and CT scans and lab tests are used to diagnose MEN1.
Continue Learning about Ulcers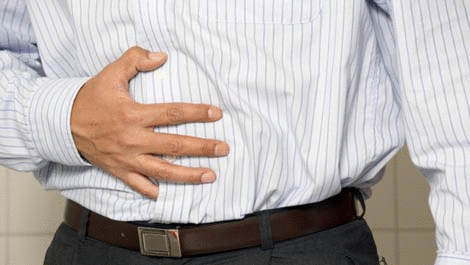 Ulcers are caused by too much acid in the stomach, and the reasons for excess acid is usually a bacterial infection or prolonged use of NSAID painkillers like aspirin, ibuprofen, or naproxen. Smoking can also be a culprit. Ulcers ...
cause pain, most often when the stomach is empty or at night. The pain can in the chest, as low as the navel, or as high as the breastbone. Modern treatment is with medicine to kill bacterial infection and to block, suppress, or neutralize excess acid.
More