One debunked myth about stress and your health is that stress causes ulcers. It doesn't. However, stress can worsen existing gastrointestinal conditions, such as chronic heartburn, gastroesophageal reflux disease (GERD) and irritable bowel syndrome (IBS). Stress is also a frequent factor in many other gastrointestinal conditions. Non-ulcer stomach pain or indigestion (dyspepsia) can definitely be exacerbated by stress.
Doctors used to think that ulcers were caused by stress and spicy foods. Now, we know that stress doesn't cause ulcers, it just irritates them. Ulcers are actually caused by a bacterium (germ) called H. pylori. Researchers don't yet know for sure how people get it. They think people might get it through food or water. It's treated with a combination of antibiotics and other drugs.
This answer is based on the source infromation from the National Women's Health Information Center.
It is possible for stress to contribute to the formation of some ulcers. Canker sores, ulcers in the mouth, are linked to stress. However, stress is not a cause of peptic ulcers. These ulcers that occur in the digestive tract were once thought to be the result of stress, but it has become clear that stress does not cause them, although it can inflame ones that already exist.
Continue Learning about Ulcers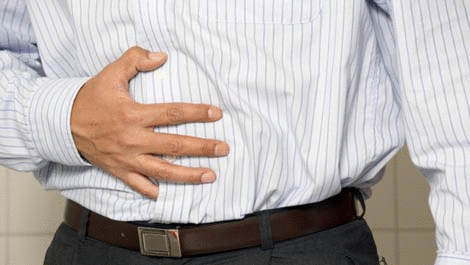 Ulcers are caused by too much acid in the stomach, and the reasons for excess acid is usually a bacterial infection or prolonged use of NSAID painkillers like aspirin, ibuprofen, or naproxen. Smoking can also be a culprit. Ulcers ...
cause pain, most often when the stomach is empty or at night. The pain can in the chest, as low as the navel, or as high as the breastbone. Modern treatment is with medicine to kill bacterial infection and to block, suppress, or neutralize excess acid.
More