Fulminant colitis is a rare but life-threatening form of ulcerative colitis. It requires intense medical treatment, usually in a hospital. If the person had previously been taking antidiarrheal drugs, that is stopped. Due to the severe and often bloody diarrhea, electrolytes, fluids, and blood may be delivered by IV. Corticosteroids and antibiotics are prescribed. If there is not significant improvement in symptoms after 24 to 48 hours of intense treatment, then surgery likely will be required to prevent death from sepsis (a bloodstream infection) caused by bacteria or perforation of the intestine or colon.
Continue Learning about Ulcerative Colitis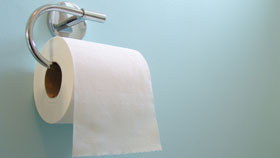 Ulcerative Colitis is a type of Inflammatory Bowel Disease (IBD) that affects the lining of the lower intestine and the rectum. Learn more about ulcerative colitis from our experts.