It's important to know what type of ulcerative colitis you have—proctitis, left-sided colitis or pancolitis—for several reasons. First of all, the types of therapies that are offered for proctitis are different from those for left-sided colitis and pancolitis.

For proctitis, doctors predominantly use topical therapies such as suppositories, rectal foams or enemas. Proctitis also does not increase your risk for colon cancer, so after a certain number of years of having proctitis, you will not need to undergo routine colonoscopies with biopsies throughout because your colon cancer risk will be the same as that of somebody who does not have colon cancer.

On the other hand, left-sided colitis and pancolitis oftentimes cannot be managed with just suppositories and enemas. They usually involve a combination of oral medications, topical therapies or even some of the more potent immunosuppressive medications. This is because left-sided colitis and pancolitis can lead to more symptoms. Also, left-sided colitis and pancolitis unfortunately increase your risk for colon cancer. After you've had eight years of ulcerative colitis, left-sided or pancolitis, doctors recommend that you have colonoscopies every one to three years so that they can carefully look for any signs of abnormality that may increase your risk for cancer.
Continue Learning about Ulcerative Colitis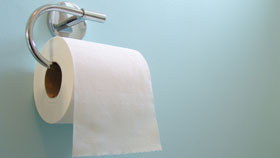 Ulcerative Colitis is a type of Inflammatory Bowel Disease (IBD) that affects the lining of the lower intestine and the rectum. Learn more about ulcerative colitis from our experts.