While the cause of inflammatory bowel disease (including ulcerative colitis) remains unclear, there does appear to be a genetic component, meaning that the disease runs in families. In fact, about 15-30 percent of people with IBD have a family member with the condition. Typically, people are first diagnosed with IBD in their late teens to early twenties, but people may develop the condition at any age.
Continue Learning about Ulcerative Colitis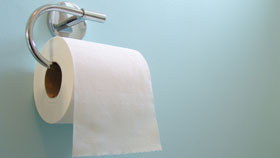 Ulcerative Colitis is a type of Inflammatory Bowel Disease (IBD) that affects the lining of the lower intestine and the rectum. Learn more about ulcerative colitis from our experts.