Fulminant colitis is a severe form of ulcerative colitis. It requires aggressive treatment. Medicine and surgery are the typical treatments for ulcerative colitis. Antidiarrheal drugs treat or prevent diarrhea and anti-inflammatory drugs are used to modulate inflammation of the digestive tract. Since an overactive immune system is thought to be a possible cause for ulcerative colitis, immunomodulating drugs are used to alter the immune system and to maintain remission for those with ulcerative colitis. Antibiotics may be prescribed to fight infection. Iron supplements may be used to combat anemia. Pain medications also are prescribed to relieve pain.
Nearly one-third of people with ulcerative colitis will require surgery. It is used to treat life-threatening complications, such as those that can occur with fulminant colitis. Those complications include a ruptured or perforated colon, toxic megacolon (a colon that is severely swollen or expanded due to internal pressure), massive bleeding, or blood clotting. Sometimes partial or complete removal of the intestine and removal of the rectum are required.
Continue Learning about Ulcerative Colitis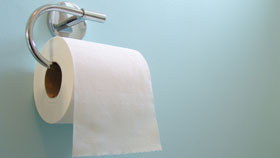 Ulcerative Colitis is a type of Inflammatory Bowel Disease (IBD) that affects the lining of the lower intestine and the rectum. Learn more about ulcerative colitis from our experts.