Pancolitis cannot be cured, but with the right treatment, you may be able to control symptoms and even experience periods of remission, or times when you're symptom-free. The type of treatment your doctor recommends will depend on the severity of your condition, and you may try a few medications before you find one that's right for you. Over-the-counter medications such as pain relievers and anti-diarrheal medications may be tried first to treat symptoms of pancolitis. The first type of prescription medication used is usually an anti-inflammatory drug that will help reduce inflammation and therefore reduce the symptoms of pancolitis. Some anti-inflammatory drugs may include sulfasalazine, balsalazide, and corticosteroids. In more severe cases, immune system suppressors such as azathioprine and cyclosporine may be used. When medications don't work, surgery may eventually be performed to remove damaged portions of the colon.
Continue Learning about Ulcerative Colitis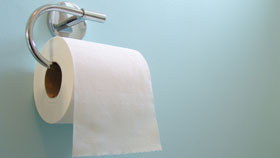 Ulcerative Colitis is a type of Inflammatory Bowel Disease (IBD) that affects the lining of the lower intestine and the rectum. Learn more about ulcerative colitis from our experts.