Side effects may include fever, headaches, respiratory inflammation, muscle aches and pains, abdominal pain, belching, nausea, diarrhea, indigestion, vomiting, constipation, flatulence, rash and itching. Sulfasalazine can turn your urine and skin orange. Some people have developed pancreatitis, myocarditis, pericarditis, agranulocytosis or leukopenia.
This answer was adapted from Sharecare's award-winning AskMD app. Start a consultation now to find out what's causing your symptoms, learn how to manage a condition or find a doctor.
Common side effects of aminosalicylates include the following:
abdominal cramping
nausea
diarrhea
dizziness
headache
decreased appetite
Continue Learning about Ulcerative Colitis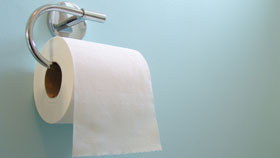 Ulcerative Colitis is a type of Inflammatory Bowel Disease (IBD) that affects the lining of the lower intestine and the rectum. Learn more about ulcerative colitis from our experts.