Fulminant colitis is a severe form of ulcerative colitis. This disease has many possible complications. They include:
bleeding
perforated colon
dehydration
toxic megacolon (occurs when the colon becomes severely swollen)
toxic colitis (damage to the entire intestinal wall)
increased risk for colon cancer
arthritis as well as inflammation and pain along the spine
osteoporosis
liver diseases
kidney stones
skin rashes and conditions
episcleritis, a painful eye condition that impairs vision
Continue Learning about Ulcerative Colitis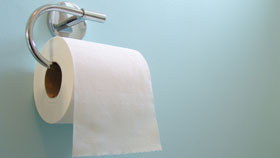 Ulcerative Colitis is a type of Inflammatory Bowel Disease (IBD) that affects the lining of the lower intestine and the rectum. Learn more about ulcerative colitis from our experts.