Pancolitis is a disease that causes the lining of most or the entire colon to become inflamed. Pancolitis belongs to a group of conditions known collectively as ulcerative colitis, which is an inflammatory bowel disease. This means that all types of this condition cause various parts of the digestive tract—especially the colon and rectum—to become swollen and irritated. Symptoms of pancolitis may include frequent bloody diarrhea, fatigue, weight loss and abdominal pain. Pancolitis can be difficult to diagnose because symptoms resemble other forms of ulcerative colitis or other inflammatory bowel diseases. Pancolitis can affect people of any age and any race, but adults in their 30s and those of Jewish descent may be most at risk.
Pancolitis is a form of severe ulcerative colitis in which the entire large intestine is involved, including the rectum.
Continue Learning about Ulcerative Colitis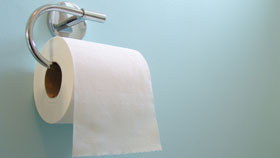 Ulcerative Colitis is a type of Inflammatory Bowel Disease (IBD) that affects the lining of the lower intestine and the rectum. Learn more about ulcerative colitis from our experts.