Fulminant colitis is the most severe and rarest form of ulcerative colitis. Ulcerative colitis is a chronic inflammatory bowel disease. It is characterized by an inflamed digestive tract and symptoms include abdominal pain and diarrhea. Fulminant colitis is life threatening. It impacts the entire colon and causes severe pain, diarrhea, dehydration, and even shock. This disease can result in dangerous complications, such as a ruptured colon and toxic megacolon, which results when the colon becomes severely distended (abnormally swelled or stretched from internal pressure).
Continue Learning about Ulcerative Colitis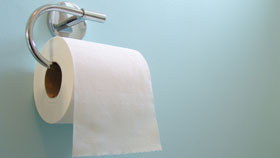 Ulcerative Colitis is a type of Inflammatory Bowel Disease (IBD) that affects the lining of the lower intestine and the rectum. Learn more about ulcerative colitis from our experts.