Fulminant colitis is the most severe form of ulcerative colitis. Gender plays no role in ulcerative colitis; men and women get this disease at equal rates. Caucasians and those of Jewish descent get colitis at higher rates than other races. People of any age can get ulcerative colitis, although it most often occurs between the ages of 15 and 30. The second most impacted age group are those aged 50 to 70. This illness also appears to be hereditary. Having a relative with colitis or Crohn's disease may increase your risk of getting ulcerative colitis.
Continue Learning about Ulcerative Colitis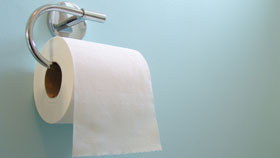 Ulcerative Colitis is a type of Inflammatory Bowel Disease (IBD) that affects the lining of the lower intestine and the rectum. Learn more about ulcerative colitis from our experts.