Doctors have started using fecal transplants to treat patients with colitis. In this video, Dr. Robin Miller explains what fecal transplants are and how they're used.
Continue Learning about Ulcerative Colitis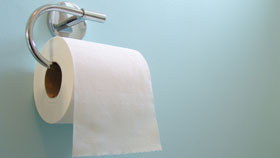 Ulcerative Colitis is a type of Inflammatory Bowel Disease (IBD) that affects the lining of the lower intestine and the rectum. Learn more about ulcerative colitis from our experts.