There are three different forms of ulcerative colitis. The first form is called ulcerative proctitis, which is when the colitis is limited to only the rectum—the last 10 to 15 centimeters of your colon. Left-sided colitis is when you have colitis that goes all the way to your splenic flexure (the bend at the juncture in your colon between the transverse and descending colon), involving just your left colon. Pancolitis, or extensive colitis, is colitis that extends beyond the splenic flexure and involves the majority of the colon.
Continue Learning about Ulcerative Colitis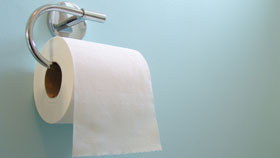 Ulcerative Colitis is a type of Inflammatory Bowel Disease (IBD) that affects the lining of the lower intestine and the rectum. Learn more about ulcerative colitis from our experts.