Doctors and researchers are not sure what causes ulcerative proctitis. Some believe that it is caused by the immune system's response to a viral or bacterial infection. It is also possible that it is an autoimmune response, which means that the body tries to fight off an infection that is not really there and ends up attacking itself instead. Genetic factors and heredity may play a role in ulcerative proctitis as well.
Continue Learning about Ulcerative Colitis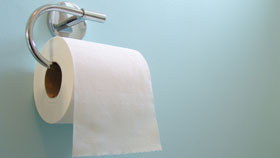 Ulcerative Colitis is a type of Inflammatory Bowel Disease (IBD) that affects the lining of the lower intestine and the rectum. Learn more about ulcerative colitis from our experts.