Although the exact cause of pancolitis is unknown, there are certain factors that may affect the development of the disease. An abnormal immune system may play a role in causing pancolitis. This immune reaction is caused either by an overreaction to bacteria or a virus, or by an autoimmune attack against itself when nothing harmful is actually there. Things like stress or certain foods may cause symptoms of the disease in some people, but they do not cause the actual disease itself.
Continue Learning about Ulcerative Colitis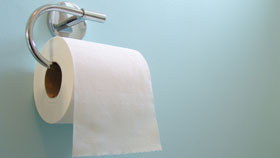 Ulcerative Colitis is a type of Inflammatory Bowel Disease (IBD) that affects the lining of the lower intestine and the rectum. Learn more about ulcerative colitis from our experts.