Fulminant colitis is a rare and life-threatening form of ulcerative colitis. It requires immediate medical attention and treatment because complications can be deadly. Medical professionals will closely supervise anyone with this serious condition. If you are in a position to care for someone with this illness, a medical professional will provide direction. You may need to make sure the person takes medications correctly and on time and follows any other medical instructions, and you may need to provide emotional support.
Continue Learning about Ulcerative Colitis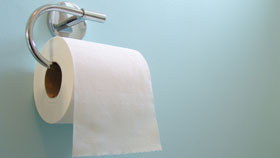 Ulcerative Colitis is a type of Inflammatory Bowel Disease (IBD) that affects the lining of the lower intestine and the rectum. Learn more about ulcerative colitis from our experts.