Symptoms of pancolitis may vary from person to person. Some of the more common symptoms may include abdominal cramps and pain followed by bloody diarrhea. Depending on the severity of these episodes, symptoms may also include loss of appetite, fatigue, dehydration, and weight loss (or, in children, failure to grow properly).
Continue Learning about Ulcerative Colitis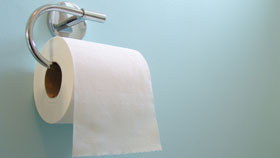 Ulcerative Colitis is a type of Inflammatory Bowel Disease (IBD) that affects the lining of the lower intestine and the rectum. Learn more about ulcerative colitis from our experts.