Fulminant colitis impacts the entire colon and causes severe pain, diarrhea, dehydration, and even shock. Fever; blood, pus, or mucus in the stool; an unusually high number of bowel movements (more than 10 per day); and an urgent need to defecate all may accompany severe colitis. Abdominal cramps, loss of appetite, and weight loss also are among possible symptoms.
Continue Learning about Ulcerative Colitis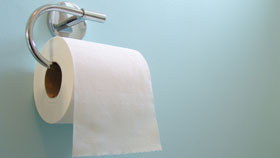 Ulcerative Colitis is a type of Inflammatory Bowel Disease (IBD) that affects the lining of the lower intestine and the rectum. Learn more about ulcerative colitis from our experts.