Yes, you should talk to your doctor about your ulcerative proctitis symptoms. Although ulcerative proctitis is not usually serious, the rectal inflammation and bleeding can be painful and unsettling. The topic might be embarrassing to talk about, but it is important to seek treatment. Your doctor can prescribe medication to ease your symptoms. These drugs are not available without a prescription. A diagnosis can also help you rule out other more serious conditions that may have similar symptoms.
Continue Learning about Ulcerative Colitis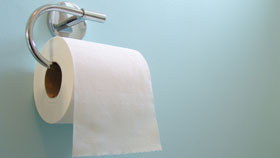 Ulcerative Colitis is a type of Inflammatory Bowel Disease (IBD) that affects the lining of the lower intestine and the rectum. Learn more about ulcerative colitis from our experts.