There are usually very few complications associated with ulcerative proctitis, although sometimes the symptoms may seem severe. Because of the inflammation in the rectum, some people with proctitis might get hemorrhoids, which are enlarged anal and rectal veins that can cause pain, bleeding, and itching. However, in 20 to 30 percent of the people who have ulcerative proctitis, it eventually turns into ulcerative colitis, which is more serious, has more severe symptoms, and affects a larger portion of the colon. In some cases, ulcerative colitis can have serious complications, including anemia, tearing in the bowel wall, and an increased risk of cancer.
Continue Learning about Ulcerative Colitis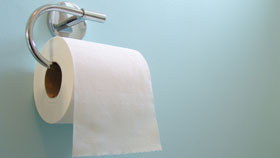 Ulcerative Colitis is a type of Inflammatory Bowel Disease (IBD) that affects the lining of the lower intestine and the rectum. Learn more about ulcerative colitis from our experts.