Ulcerative proctitis is more common among adults than children. However, children usually receive the same type of treatment when they are diagnosed with the disorder. Some research suggests that ulcerative proctitis may progress to become the more serious ulcerative colitis, which affects a larger portion of the colon, more often in children than in adults.
Continue Learning about Ulcerative Colitis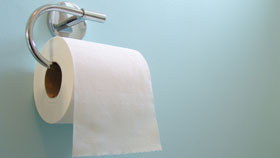 Ulcerative Colitis is a type of Inflammatory Bowel Disease (IBD) that affects the lining of the lower intestine and the rectum. Learn more about ulcerative colitis from our experts.