Ulcerative proctitis causes inflammation in the tissues that line the rectum, which is the last six to eight inches of the large intestine (also known as the colon) leading to the anus. This swelling can be painful. Open, bleeding sores called ulcers often form in the rectum as well. It can lead to ulcerative colitis, a more extensive condition, or it may be caused by ulcerative colitis. Ulcerative proctitis can cause pain, bloody diarrhea, constipation, and rectal discharge of mucus or pus.
Continue Learning about Ulcerative Colitis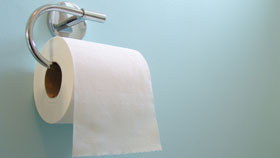 Ulcerative Colitis is a type of Inflammatory Bowel Disease (IBD) that affects the lining of the lower intestine and the rectum. Learn more about ulcerative colitis from our experts.