The treatment for ulcerative proctitis depends on the cause of the disease. Bacterial infection is usually treated with prescription anti-inflammatory medications that are inserted through the anus into the rectum, though sometimes they are taken orally as well. Rectal application is usually the first method used, since it is the fastest way for the drugs to reach the affected area. In most cases, anti-inflammatory drugs will reduce the swelling in the rectum. You will probably need to use the medication less frequently as your symptoms improve. Your doctor might also prescribe other types of medication if you have other symptoms, such as diarrhea or constipation. Some people find that dietary changes can help ease proctitis symptoms, because some foods are thought to affect colon health. In addition to using medication and changing their diets, some people have found relief from their proctitis symptoms through alternative treatments, such as supplements, and herbs, and acupuncture. Surgery is rarely necessary.
Continue Learning about Ulcerative Colitis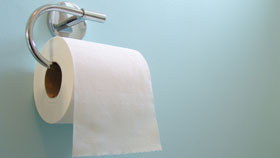 Ulcerative Colitis is a type of Inflammatory Bowel Disease (IBD) that affects the lining of the lower intestine and the rectum. Learn more about ulcerative colitis from our experts.