If you are experiencing any of the symptoms of pancolitis, it's best to see your doctor. This is especially true if you have severe or lasting diarrhea, abdominal pain, or bloody stool. Your doctor can help rule out other possible medical problems and prepare you for the necessary tests to confirm pancolitis. Once pancolitis is confirmed, your doctor will help you find the best treatment option for your condition.
Continue Learning about Ulcerative Colitis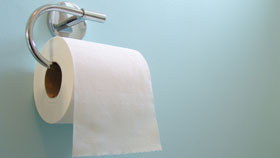 Ulcerative Colitis is a type of Inflammatory Bowel Disease (IBD) that affects the lining of the lower intestine and the rectum. Learn more about ulcerative colitis from our experts.