I'm sure you've seen TV commercials that tell you probiotics help regulate the bowels. But the truth is that there aren't any large scientific studies that show probiotics are helpful in ulcerative colitis (UC). There are a few small studies that have found probiotics can induce remission (temporarily stop your UC) or maintain remission (prevent flare up of your UC). The problem with these studies is that they're too small and we can't safely say that the results will apply to everyone. So while probiotics use in UC seems to have some good results on a case by case basis, they are still unregulated by the government and not a part of standard medical care. If you were my patient, I would tell you that it probably won't hurt to take probiotics but don't expect a miracle cure.
Continue Learning about Ulcerative Colitis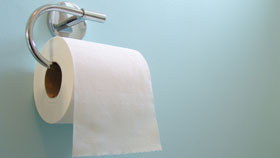 Ulcerative Colitis is a type of Inflammatory Bowel Disease (IBD) that affects the lining of the lower intestine and the rectum. Learn more about ulcerative colitis from our experts.