Though the symptoms of ulcerative proctitis can be painful and unsettling, it is rarely serious. However, between 20 and 30 percent of people who have ulcerative proctitis eventually get the more serious ulcerative colitis, which has more severe symptoms and affects the colon. Ulcerative colitis can have serious complications, ranging from anemia to an increased risk of cancer.
Continue Learning about Ulcerative Colitis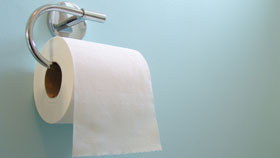 Ulcerative Colitis is a type of Inflammatory Bowel Disease (IBD) that affects the lining of the lower intestine and the rectum. Learn more about ulcerative colitis from our experts.