Yes, there is a cure for fulminant colitis, but it comes with its own set of tradeoffs and complications. Surgery to remove the large intestine and rectum will cure ulcerative colitis. (Fulminant colitis is a severe and life threatening form of ulcerative colitis.) This means living with an ileostomy connection (a connection between an opening in the abdominal wall and the small intestine) as well as an ileostomy bag to collect waste. Another option is the ileo-anal anastomosis. This removes the large intestine and most of the rectum. A small reservoir or pouch is made from part of the small intestine and is connected to the remaining part of the rectum above the anus. One possible complication of this procedure is that sometimes the pouch becomes inflamed.
Continue Learning about Ulcerative Colitis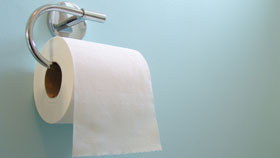 Ulcerative Colitis is a type of Inflammatory Bowel Disease (IBD) that affects the lining of the lower intestine and the rectum. Learn more about ulcerative colitis from our experts.