Ulcerative proctitis has a number of possible causes, so there are a number of things that may increase your risk. Some, like Crohn's disease, do not have a known cause themselves and may have a genetic component and are not avoidable. Other possible causes include injury to the rectum, pelvic irradiation as cancer therapy, sexually transmitted diseases such as herpes simplex, gonorrhea, chlamydia, and syphilis through anal sex, or other bacterial infections such as salmonella; all these put you at greater risk. Age may be a factor: usually the first attack occurs before age 30, but some people have had first attacks between ages 50 and 70.
Continue Learning about Ulcerative Colitis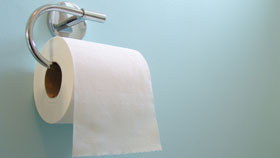 Ulcerative Colitis is a type of Inflammatory Bowel Disease (IBD) that affects the lining of the lower intestine and the rectum. Learn more about ulcerative colitis from our experts.