Other illnesses may not have a direct effect on ulcerative proctitis, but if you are in good health overall you are probably more likely to be able to address the symptoms of proctitis. Some related illnesses, like Crohn's disease, may make it harder to diagnose ulcerative proctitis. Also, certain illnesses may contribute to an increased risk of side effects from the anti-inflammatory medications that are used to treat ulcerative proctitis. For example, sometimes preparations made with 5-ASA may cause inflammation in the liver, pancreas, or lung, so people who already have illnesses that affect these parts of the body may be at increased risk for side effects. Similarly, medications such as corticosteroids can increase the risk of diabetes and high blood pressure, so people with these kinds of illnesses would need to discuss these risks with their doctors.
Continue Learning about Ulcerative Colitis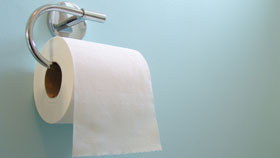 Ulcerative Colitis is a type of Inflammatory Bowel Disease (IBD) that affects the lining of the lower intestine and the rectum. Learn more about ulcerative colitis from our experts.